Online Master of Cyber Security and Forensics
Advance your career in cyber security
Embedded industry certifications
No experience? No problem.
Globally-transferrable skills
Request more information
Complete this form to receive information about coursework, admissions, tuition, and more.
Note: All fields required.
Duration

24 months

Cost per program*

$2550

Units

192
Program Benefits
Workforce ready. Graduate ready to step into investigative roles with law enforcement and defence and provide security expertise to support commercial data breaches and insider threat investigations.
Taught by experts. Our lecturers have cutting-edge knowledge to share with you from incredible, high-stakes careers, having worked with the FBI and the U.S. Department of Defense.
Globally recognised industry certs. Knowledge and exams are embedded into the program. You'll save thousands and graduate well ahead of peers from other universities.
Fight crimes using cyber forensics. In the 100% online Master of Cyber Security and Forensics at UniSC, you'll analyse case studies and real-world data while you gain insider knowledge from our lecturers. They have extensive knowledge to share with you, having worked with the FBI and the U.S. Department of Defense.
By graduation, you'll have firm working knowledge and experience in cyber security, network security, cryptocurrency, cryptography, blockchain, cyber laws, programming and digital and network forensics. You'll also understand how to run projects, manage data and make evidence-based decisions.
As part of the program, you'll graduate with your masters and globally recognised industry certifications.
Microsoft (Security, Compliance, Identity Fundamentals)
ITS Python
These credentials position you well ahead of peers from other universities, who will spend additional time and thousands of dollars earning them.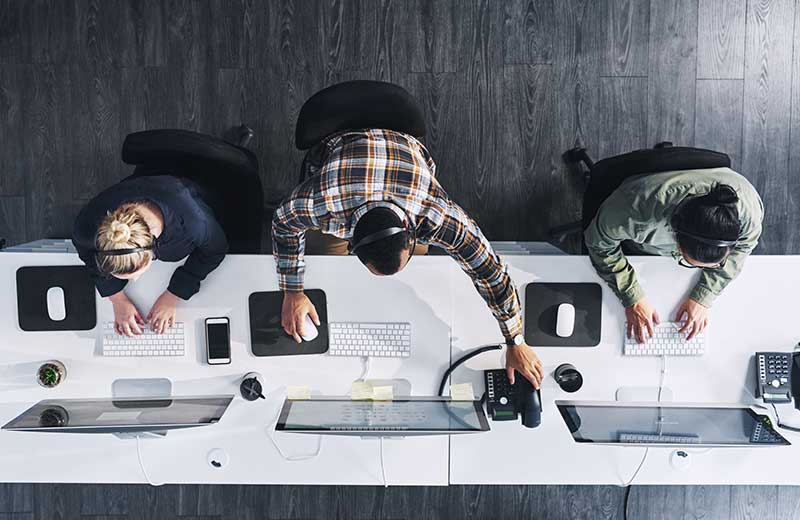 Cyber security and forensics careers are in demand, and prosperous
Australia has recognised the seriousness of its cyber security situation in its 2022-23 federal budget, giving $10 billion in the next 10 years to the national cyber security and intelligence agency, the Australian Signals Directorate (ASD), so they could develop new national cyber and intelligence capabilities.1 The shortage of qualified cyber experts has pushed salaries well into six figures.1
Explore cyber and forensic careers
Curriculum: gain insider knowledge and experience
Cyber security and forensics move at a blistering pace, one that can easily burn resources and shut down companies if they aren't prepared. The online Master of Cyber Security and Forensics at UniSC in Australia ensures you have the skills to prevent and manage attacks, minimise damage and stop cyber crimes.
We make sure you graduate workforce ready. We've partnered with the Sunshine Coast Technology Industry Alliance and have an advisory panel made up of leading IT companies such as Cisco, Dell, Oracle, Next DC and the Sunshine Coast Council. They regularly keep us abreast of trends and challenges so that we know you have the cutting-edge information you need to succeed.
View courses
Graduate with your masters and industry-recognised certifications, too
You'll save time and thousands of dollars in our program — and be placed well ahead of peers with the same educational background — because the knowledge, prep and exams for these certifications are all included as part of our program.
Microsoft (Security, Compliance, Identity Fundamentals)
ITS Python
Entry requirements: we make it easy to get started
To enrol you need:
A completed Bachelor's degree
Transcripts from your completed bachelor's program
Resumé or CV
You can apply now.
If English is not your first language, you also need to meet the minimum English language requirements for your chosen program.
View entry requirements page
Fee details
Your education is a long-term investment that pays dividends over time with top-paying careers that are in demand.
Even so, we realise that looking at total costs can seem daunting, but we're here to help. This online Masters degree is available for FEE-HELP, and we have limited Commonwealth Supported Places (CSPs) available for eligible students. We can also help guide you through how to have a conversation with your employers about getting tuition assistance.
Connect to study assist options
Online cyber and forensics program outcomes
When you graduate from UniSC's online Master of Cyber Security and Forensics program, you'll have the knowledge, experience and industry credentials you need to advance your career quickly.
Graduate able to:
Use an advanced and specialist set of ethical and legal problem-solving and decision-making tools to assess, evaluate and analyse data related to cybercrime
Apply specialist cyber forensic skills and competencies
Use an advanced range of software and hardware in complex cyber security and forensics
Demonstrate autonomy, well developed judgement and advanced qualities of professionalism, leadership and collaboration
Demonstrate advanced theoretical and integrated understanding of computer technology, cyber security methods, forensics and legal frameworks
Critically analyse the role of digital technology in society, including its capacity to be exploited by the criminal community and its effects on the victims
Practice self-reflection using an ethical lens for continual skill and professional development
Communicate research and data to specialist and non-specialist audiences
Research and apply established theories to cyber security issues and innovations in industry or simulated environments.
Present these globally recognised industry certifications:
Microsoft (Security, Compliance, Identity Fundamentals)
ITS Python
Short on time?
You can choose to earn a graduate certificate in either Cyber Security or in Cyber Forensics. Each graduate certificate consists of 4 courses that you could complete in just 8 months. As part of the programs, you'll earn your graduate certificate alongside globally recognised industry certifications, making you a stand-out candidate in a high-demand job market.
If you decide to pursue the masters program after completing a graduate certificate, you may transfer your graduate certificate credits to the program. This means you'll only need to complete 10 courses to earn your masters degree.
Explore Cyber Grad Cert
Explore Forensics Grad Cert
Your teacher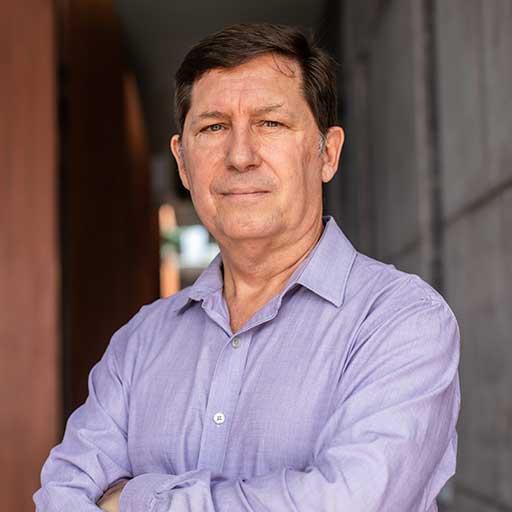 Dr. Dennis Desmond
Lecturer, Cyber Intelligence
School of Science, Technology and Engineering
Dennis Desmond has spent the majority of his career in the counterintelligence discipline, first as a U.S. Army Special Agent, later as an FBI Special Agent, and finally, as a Special Agent with the Defense Intelligence Agency. Dennis is a veteran of Desert Shield, Desert Storm, Operation Iraqi Freedom IV and V. As an FBI Special Agent, Dr. Desmond was assigned to the National Computer Crime Squad as a National Security Division detailee. Dennis specialised in international and state-sponsored cyber threats, especially those from Eastern Europe. Dennis also worked closely with the various intelligence community members on national security-related cybercrime issues. As a Senior Intelligence Officer with the Defense Intelligence Agency, Dennis served as a HUMINT support officer focusing on identity Operations and Identity. Dennis earned several awards and recognition for establishing and leadership of a specialised cyber unit at Fort Meade, Maryland for the U.S. Department of Defense. Dennis's last assignment was with the U.S. Special Operations Command as the Chief Identity Scientist supporting Special Mission Unit operations.
Dennis was selected to attend Harvard's John F. Kennedy School of Government as a National Security Fellow, attended the George C. Marshall School of Government in Garmisch, GE as a Senior Fellow, and has attended a variety of specialised law enforcement and intelligence training courses throughout the world. Dennis has also been an instructor for various U.S. Government agencies specialising in signature reduction, identity operations, and other intelligence-related topics.
For his PhD, Dennis researched the processes used by criminals to launder cryptocurrencies from a human-factors and sociotechnical systems perspective. He is also currently a researcher at the Centre for Human Factors and Sociotechnical Systems on darknet interventions under an ARC Linkage Grant. Dennis has extensive experience working with international law enforcement and intelligence agency personnel.
Professional memberships
Human Factors and Ergonomics Society of Australia (HFESA)
Awards/fellowships
ARC Linkage Grant – Scholarship, University of the Sunshine Coast (PhD) (2017)
National Security Fellowship, John F. Kennedy School of Government, Harvard University (2013)
Fellowship, George C. Marshall School for Democratic Studies (1994)
Scholarship, Indiana University, Russian and East European Institute (1992)
Professional social media
Frequently asked questions
Please know that you can talk to a real human to get your questions answered. We're always happy to chat with you. You can call us at +61 7 5345 6342 or request more information.
Source and disclaimer
*Cost shown is with a Commonwealth Supported Place (CSP) applied. There are limited CSPs for our upcoming intake.